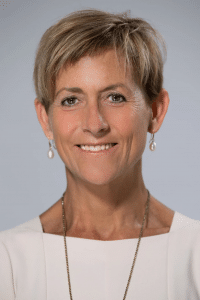 I am certified master coach (Behavioural Coaching Institute) and have been running my own executive coaching business for over 15 years.  I work with senior professionals from global companies helping them navigate the daily challenges they face in their influential and crucial decision-making roles.  The majority of my clients are C-suite executives (Presidents, V-Ps, GMs, Board Members).  However, I also coach other team leaders and managers as well as more junior employees who are considered top talent in their organisation.  I also work with organisations to design and roll-out bespoke in-house coach training programmes aimed at providing managers with essential coaching skills to enable them to work more effectively with their team members and to increase engagement and retention within the organisation.
I have a Ph.D. in psychology and prior to starting my coaching business, I worked as a research scientist for RAND, a US-based public policy think-tank where I consulted for organisations such as the United Nations, The World Bank, The OECD, the European Commission and many US and European governmental departments.
I feel that the skills and experience I gained from my earlier career as a research psychologist inform and guide my current work as a coach. Both involve interacting with people, making sense of complex information and helping individuals and organisations make tough, lasting, positive change.
Examples of past and current client organisations include: The Cabinet Office, The Guardian Media News Group, Maxus Global Media, KBC Bank, Morgan Stanley, Microsoft, Kimberly-Clark, RWE, Biogen, Havard International, Busaba Eatthai, JP Morgan, West LB, Fox-Pitt Kelton, The Energy Savings Trust and The Centre for High Performance Development.